Jan 10.2023
How will the ongoing 2G/3G switch-off impact IoT?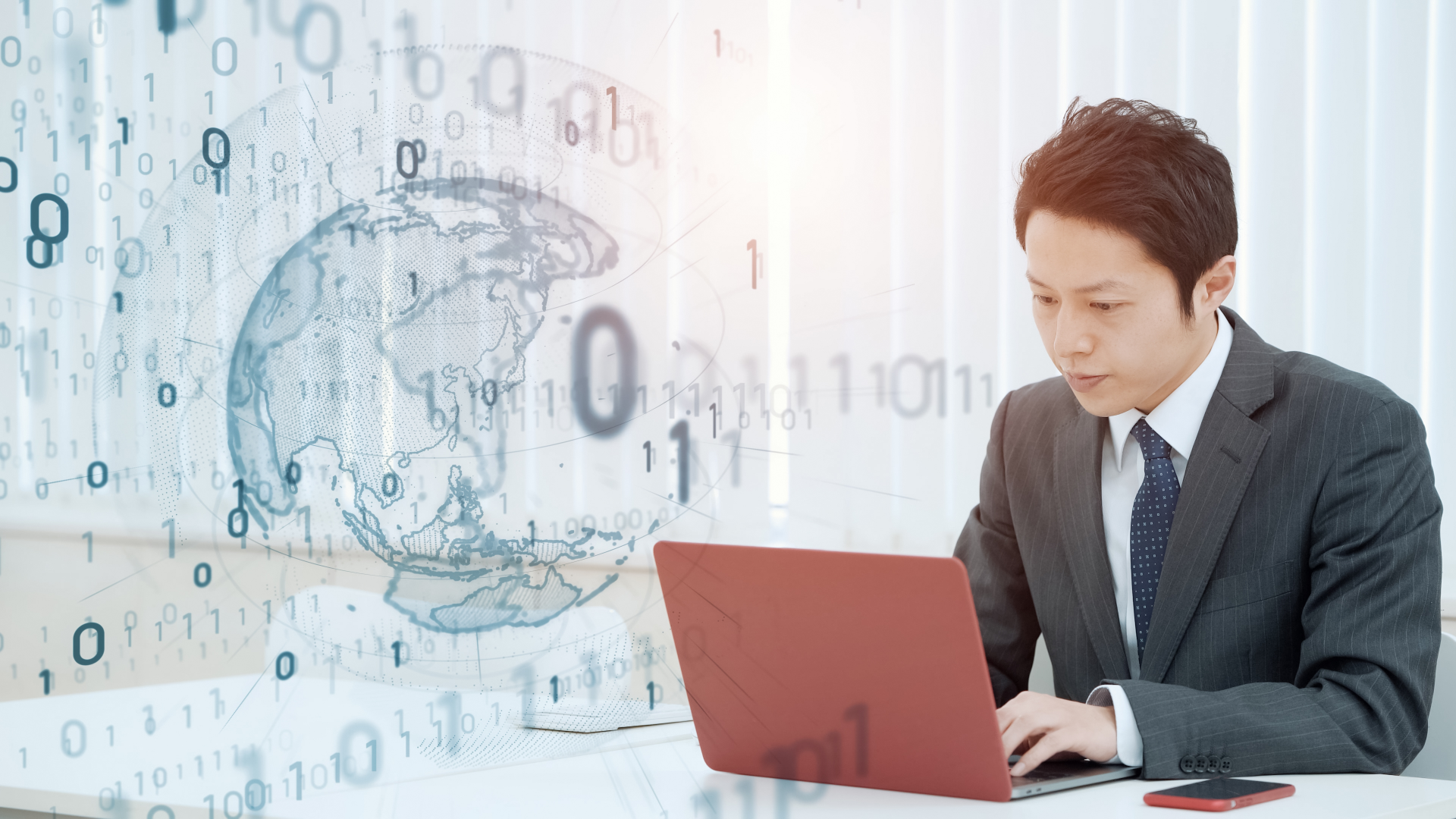 2G and 3G mobile networks are gradually becoming a thing of the past. Read to see how the ongoing switch-off will impact the IoT ecosystem.



2022 was a year of significant progress in the tech space. Despite supply chain issues and economic pressures, the Internet of Things (IoT), artificial intelligence (AI), quantum computing (QC), extended reality (XR), robotics, and other new-age technologies all gained commendable traction throughout the year. However, few made broader headlines than the 2G/3G switch-off.



Mobile network operators switching off 2G and 3G has been a long time coming. While new technologies have co-existed with legacy infrastructure for a while, it has become increasingly complex for carriers to manage and manufacturers to support these older networks.



The IoT ecosystem is sure to feel the impact of this shift. Many IoT solutions rely heavily on a cellular connection, and legacy networks such as 2G and 3G are often the only viable option to connect devices across remote locations. The switch-off of these networks will leave many IoT devices unconnected, resulting in profound implications for the industry.



So, if you are a manufacturer or OEM looking to deploy IoT solutions, it is worth accounting for the 2G/3G sunset. Read on to learn more about the switch-off and its potential impact on the IoT market.



How is the 2G/3G switch-off happening?



Network providers worldwide have initiated plans to switch off their 2G and 3G networks.


In the U.S., AT&T, T-Mobile, and Verizon shut down their 3G networks in 2022, and of these providers, only T-Mobile provides 2G connectivity.


In Europe, 19 operators have set their 3G switch-off deadlines before 2025, while eight are planning to switch off 2G by 2025. Britain's Vodafone, Germany's Deutsche Telekom, and Spain's Telefonica have already shut down 3G.


In Asia, 29 operators have announced plans to shut down 2G by 2025, and 16 will switch off 3G by the same year. Notably, Taiwan closed 2G and 3G in 2018, while Japan shut down 2G as early as 2012.


In Africa, 3G remains a dominant connectivity technology and is expected to account for over 50% of connections until 2025, according to GSMA's 2022 Mobile Economy Sub-Saharan Africa report. Nevertheless, 2G and 3G have steadily declined in recent years. South Africa is one of the few countries with definite timelines for retiring these legacy networks, with deadlines set for mid-2024 for 2G and March 2025 for 3G.


For Oceania, 2G is almost a thing of the past. Australia's three major operators, Telstra, Optus, and Vodafone, have shut down 2G and are planning to switch-off 3G by the end of 2024.



What is driving the 2G/3G switch-off?



As the world advances and the need to support larger data transfers grows, faster and more efficient technologies like LTE and 5G are becoming increasingly critical. Below are four primary drivers for the ongoing 2G/3G switch-off.


Reusing frequencies for new deployments. Most 2G networks use 850, 900, 1,800, or 1,900MHz frequency bands. Sub-1 GHz bands are valuable because their propagation characteristics make them suitable for broad coverage and in-building penetration.
Reducing maintenance costs. Many network operators are choosing to sunset 2G and 3G because it is increasingly expensive to maintain them, especially considering the dwindling legacy networks' user base.
Lowering energy consumption. Older technologies require more power than newer networks to achieve the same output. Vodafone New Zealand projected 10% power savings from switching off 2G and 3G in 2019.
Network simplification. With the evolution of IoT, many operators are looking to consolidate their networks and simplify operations. The switch-off of 2G and 3G allows them to concentrate their resources and focus on next-gen technologies.



The impact of the 2G/3G switch-off on IoT


2G and 3G networks have served the IoT sector well for several years. Industry reports indicate that
approximately half of all IoT devices worldwide
use 2G or 3G to transmit data. However, with the sunsetting of legacy networks, these devices will only be able to connect if their developers implement upgrades that unlock connectivity to newer networks.

Cellular IoT devices are networked at all times, and their ability to transmit data via mobile communications stems from M2M SIM cards that maintain a permanent roaming state. This state allows them to use the mobile networks of different operators and autonomously switch from one connection to another to maintain uninterrupted connectivity.



Therefore, reducing 2G and 3G networks results in limited connectivity options for IoT devices that rely on 2G/3G M2M SIM cards.



On the bright side, the switch-off is a way for network operators to dedicate more resources to the further advancement of modern technologies and create even more lucrative opportunities for IoT.



LTE-M (Long Term Evolution for Machines) is a prime example of the new network infrastructure that supports IoT. Unlike conventional LTE, LTE-M boasts better indoor penetration and high energy efficiency, resulting in cheaper and more effective smart home and smart city solutions.



How can developers avoid switch-off-related disruptions?



If you are an IoT developer or supplier and are yet to future-proof your products against the 2G/3G switch-off, you risk rendering them obsolete. Consider these two factors to keep your existing and upcoming IoT projects from stalling due to the shutdown.



Hardware



Ensure your devices' hardware is technically capable of connecting via 4G and 5G, in addition to 2G and 3G.



Networked devices typically lack backward compatibility, which means 4G exclusive devices cannot connect with pure 2G and 3G devices. Therefore, if you have products that can only connect via legacy networks, you must weigh whether you will need entirely new devices or whether the ones you have will continue working optimally with an increasingly restricted network selection.



You may have cases where limited network options cause non-critical data transmission delays and others where data is required immediately. Ultimately, your products' intended use will determine your need to upgrade.



M2M SIM



As a rule of thumb, all M2M SIM cards in current IoT systems must support 4G. If the SIM cards you have do not allow 4G connectivity, the question remains, as with the hardware, whether the remaining 2G and 3G options will be sufficient. If not, you need to replace all the SIM cards in use as soon as possible.



It is worth noting that even 4G-capable M2M SIM cards may come with restrictions. For instance, some operators "blacklist" specific networks from use. Depending on a device's location, this exclusion can cause connectivity problems.



Therefore, when replacing your cards, go through the contract to see the blocked networks. If the SIM card comes with a lengthy list of excluded 4G options, you may have to consider an alternative service provider.



Get your IoT products future-ready with IoT2Market



The 2G/3G switch-off may be problematic for many IoT projects, but it is an essential step toward expanding new technologies. Beyond the short-term uncertainty and inconvenience are long-lasting benefits for IoT as 4G and 5G expand and open up new possibilities.



So, if you already use M2M SIM cards or are planning IoT projects that will rely on cellular connectivity, you must minimize, if not eliminate, your use of legacy networks. IoT2Market has a rich roster of 4G- and 5G-capable hardware you can implement to future-proof your products.