Mar 07.2022
IoT for Climate Change: Top Three Exciting Innovations for 2022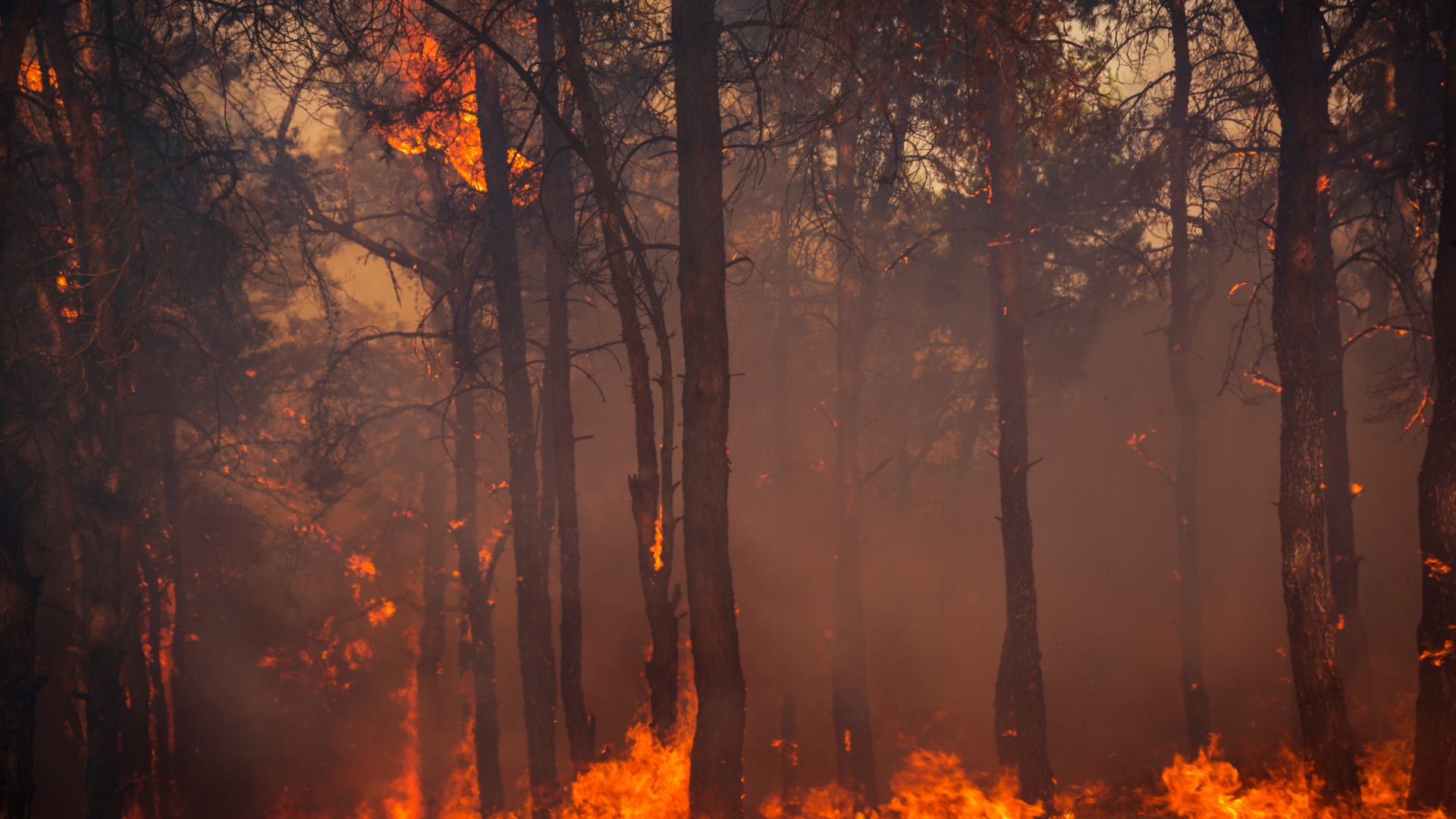 Climate change is a pressing global issue that requires immediate action. This article discusses three exciting IoT climate-focused innovations for 2022.
The tech-fueled industrial revolution of the past century has been cited as the primary driver of recent climate change. Thanks to rapid advancements in oil exploration, manufacturing, and transportation, greenhouse gas concentrations have
increased tenfold
over the last several decades, resulting in dramatic atmospheric warming.
In recent years, numerous parts of the world have experienced the brutal outcomes of climate change. From wildfires in Australia and California to persistent cyclones in Madagascar, the cost of climate inaction is exerting a heavy toll on economies and communities.
Fortunately, while we can all blame previous technological advancements for the planet's ongoing destruction, a new set of innovations is providing hope that humanity can avoid the worst effects of climate change. IoT developers have been broadening horizons beyond smart homes and wearable devices and into solutions that improve sustainability in pollution-prone sectors like manufacturing, energy, transportation, construction, and agriculture.
As one of the most disruptive advancements today, the Internet of Things is set to bolster climate action significantly this year. Read on for three exciting IoT solutions expected to take center stage as the world tackles climate change head-on in 2022.

1. Smart City Lighting


The Climate Group advocates for all cities to switch to LED lighting for streets and public spaces. According to the NGO, widespread LED adoption could reduce carbon emissions by 1.4 million tons annually. In support of these goals, the U.S. Department of Energy has run its
Outdoor Lighting Accelerator program
since 2014 to provide technical, regulatory, and financial assistance to high-efficiency outdoor lighting projects.
LED lighting is a double-edged sword when pitted against climate change. On one side, because LED bulbs are much more efficient and durable than compact fluorescent lamps (CFLs), high-pressure sodium (HPS) lighting, and incandescent bulbs, they substantially reduce city lighting energy demand, as well as the emissions associated with bulb manufacturing.
On the other side, LEDs provide the means for innovative cities to convert their disjointed lighting systems into city-wide smart lighting networks through wireless internet connections. With IoT, cities can create digital lighting canopies that leverage connected sensors to control when, where, and how LED lights illuminate.
Norway-based
Comlight
has developed one of the most awe-inspiring smart city lighting solutions. Besides autonomously responding to ambient light changes, Comlight's street lights use advanced motion sensing to detect vehicles as they move along the road. The lights dim down in the wee hours when cars are minimal, and when a vehicle is detected, the bulbs nearby light up, enabling the light to follow the moving car on its way.
2. Smart Grids
Ericsson Research
estimates that smart grid adoption could reduce greenhouse gas emissions by 3.9% over the next eight years. This steadily developing IoT-powered electricity supply network, which can detect demand and supply fluctuations and adjust output automatically, provides numerous conservation benefits.
The most significant part of the smart grid is a relatively small component, the smart meter, whose connectivity capabilities enable it to gather and transmit data to the various stakeholders in the power market via the internet. As a result, electricity companies can optimize their grids, foresee potential issues, react faster to challenges, and build new capabilities with this data.
Smart meters also connect customers to the grid, enabling them to make better energy-saving decisions and contribute to climate action. For example, customers can precisely pinpoint which appliances drive consumption and regulate their usage.
Like many smart city projects, smart grids have received criticism for over-promising and under-delivering. Nevertheless, increasing government support and a shift from a tech-first to a consumer-first approach paint an optimistic picture of the prospects in 2022. An exciting company to watch in this space is the top smart meter maker
Itron
, which has ambitious plans to expand its two-way communicating meters globally this year.
3. Renewable Energy
The green energy sector is growing at breath-taking rates.
According to the International Energy Agency
, the world's renewable electricity capacity will register a 60% growth between 2020 and 2026, achieving a capacity equivalent to the current output of fossil fuels and nuclear combined. Moreover, renewables are expected to account for almost 95% of the increase in global power capacity over the next five years, with solar alone providing more than 50% growth.
As renewable energy sources expand their reach, the Internet of Things and smart connectivity have established themselves as worthy enablers of the green revolution. IoT solutions are monitoring solar and wind power installations and collecting valuable data, connecting microgrids where non-renewable networks are unavailable, and empowering consumers to take control of their energy consumption.
One cutting-edge IoT project in the renewable energy space is
Power Ledger
. This blockchain-based peer-to-peer energy platform allows businesses and households to trade renewable energy directly. The company has already successfully deployed commercial and residential projects, and it is planning a rapid expansion into new markets in the coming years.
IoT Climate Action Sensors as a Service and the Future
Considering the wealth of IoT technology already in existence, the world could quickly pivot to a connected and responsive global network that provides all relevant parties with accurate, real-time climate and environmental data. Researchers are proposing a standardized sensor network powered by IoT, which would support proactive, collaborative efforts toward preserving our planet.
If comprehensive, uninhibited access to a verified and consistent data source is achieved in the near future, consensus could be advanced significantly, making policy easier to develop and enforce. After all, even with the technology, governmental and institutional partnership and commitments must intensify for the world to curb climate change.
In 2022 and beyond, IoT solutions for climate action are expected to do a lot more data collection and analytics than merely monitoring conditions and triggering automated system responses. IoT will provide actionable insights that improve climate action outcomes across all avenues.
Developers are already hard at work on exciting innovations that will make a real difference in the fight against climate change.
Create your free IoT2Market account
and start exploring some of the most cutting-edge, next-generation, climate-focused IoT solutions available today.