Nov 19.2021
IoT Monitoring Can Help Us Tackle Urban Air Pollution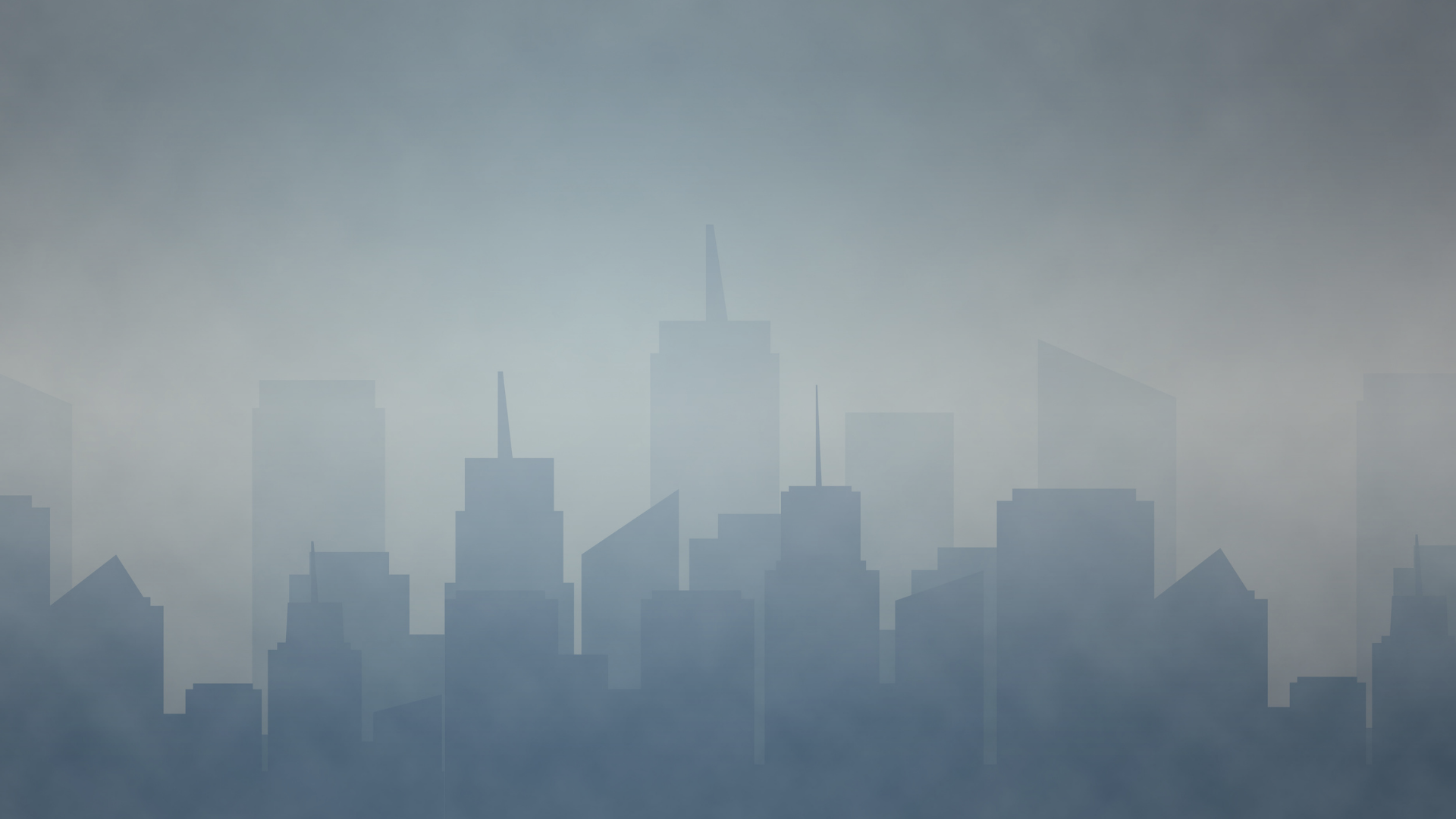 Air quality is a significant global issue that accelerates climate change and adversely impacts city residents. Fortunately, the Internet of things may have the solutions necessary to control air pollution and secure the planet's future.
Air pollution is a malignant problem. Industrial smog, vehicle traffic, and aviation exhaust contribute significantly to deteriorating air quality. According to
the World Health Organization
, more than 80% of cities worldwide have air pollution above acceptable levels. Moreover, around seven million people die annually from air pollutants that cause diseases like lung cancer, respiratory infections, and heart disease.
The most worrying concern is that air quality may worsen, thanks to increasing urbanization and vehicle ownership.
The United Nations
estimates that 68% of the global population will live in urban areas by 2050, up from 55% today. This projection translates to more cars, congestion, and industrial hotspots, all of which will drive air pollution through the roof unless drastic action is taken.
The Internet of Things can provide solutions for monitoring pollution levels within cities. Connected IoT stations distributed around a city can periodically collect and upload air quality data to cloud servers. As a result, cities can identify polluted areas, variations in pollution levels, public actions that influence pollution, and other meaningful trends and use the findings to take impactful measures.
If you are a city administrator, you are likely considering technology to improve urban living. Today's article discusses the potential of IoT to counter air pollution by reinforcing air quality monitoring.
The Pressing Need for Real-time Air Pollution Monitoring
Conventional air quality monitoring processes involve a significant amount of time and money. Cities hire trained professionals that set up laboratory equipment to measure atmospheric pollutants and prepare a report. This approach is usually costly, inefficient, and even dangerous to human health. Furthermore, by the time the reports get to the right people, air quality conditions are often different from what they were during measurements.
The Internet of Things can offer an overarching approach to air pollution. The ability to collect real-time data and generate reports whenever needed helps cities better understand the problem and point improvement efforts in the right direction.
Additionally, IoT solutions are further-reaching and much less expensive than third-party professionals and traditional monitoring systems. Technological advancements have resulted in tiny, low-cost sensors that can be scattered across an entire city, from street furniture to public transport, providing a more comprehensive view of air quality levels in real-time.
IoT pollution data can also be made publicly available via mobile applications, giving stakeholders and residents a clear understanding of pollution levels and how they can help address them.
How Can IoT Support Air Pollution Monitoring?
IoT air pollution monitoring can help cities in three specific ways:
Facilitating 24/7 air quality monitoring in specific hotspots that are prone to intense levels of pollution.
Delivering real-time information on the impact of public activities like commerce and mass transit on air quality conditions.
Creating an ecosystem between residents and city officials where collaboration leads to cleaner cities and improved living standards.
With IoT systems, data can be collected from numerous city-wide points, from static sources like buildings and public benches to moving sources like buses, trains, and taxis. In addition, devices that operate on Low Power Wide Area networks can handle data coming from every sensor, reducing battery power utilization during transmission.
Embedded sensors can also help manage traffic, assess health implications, and accurately monitor personal exposure to air pollution. For instance, Delhi, one of the world's most polluted cities, is using IoT solutions to collect and analyze pollution data. With this information, city managers can accurately forecast pollution spikes and create proactive mitigation plans.
Recent reports
estimate that the environmental IoT market will be worth $2.7 billion by 2027, primarily driven by emerging climate regulations and increased awareness. Considering the benefits, it is not difficult to see why.
Inspiring Examples of IoT in Action against Air Pollution
The Internet of Things may be an emerging technology in the fight against climate change, but it is already gaining significant momentum.
In the U.S.,
Rice University is developing drones
with connected sensors to track air pollutants and advise city authorities, businesses, and neighborhoods if pollution levels spike due to issues like traffic and weather conditions.
Meanwhile,
South Korea's Air Map Korea
is installing air quality monitoring sensors in bus stations, telephone poles, and phone booths across the country to monitor particulates and humidity in real-time. Output from these sensors is relayed on a mobile app, enabling users to identify and avoid polluted areas.
Lastly, in Scotland, the
Centre for Sensor and Imaging Systems (CENSIS)
is using a network of sensors embedded on vehicles to track carbon and nitrogen oxides in exhaust fumes and keep motorists updated on how much pollution their cars are causing. Authorities can also use this information to enforce regulations on vehicle roadworthiness.
Leverage IoT Solutions for Cleaner Urban Air
As an urban leader or planner, you can make a significant difference for your residents and the planet by implementing IoT solutions to monitor air pollution. IoT platforms reinforced with sensors and ubiquitous mobile networks can offer an efficient, cost-effective way of measuring air quality and collecting valuable data. As a result, you can better understand air pollution and develop proper measures for reversing the trend.
IoT2Market
is the leading online marketplace for IoT solutions with a vast range of products for monitoring air quality in urban areas. Take one step closer to cleaning up your city's air by creating an IoT2Market buyer account today.