Feb 22.2023
The Biggest Smart Home Trends of 2023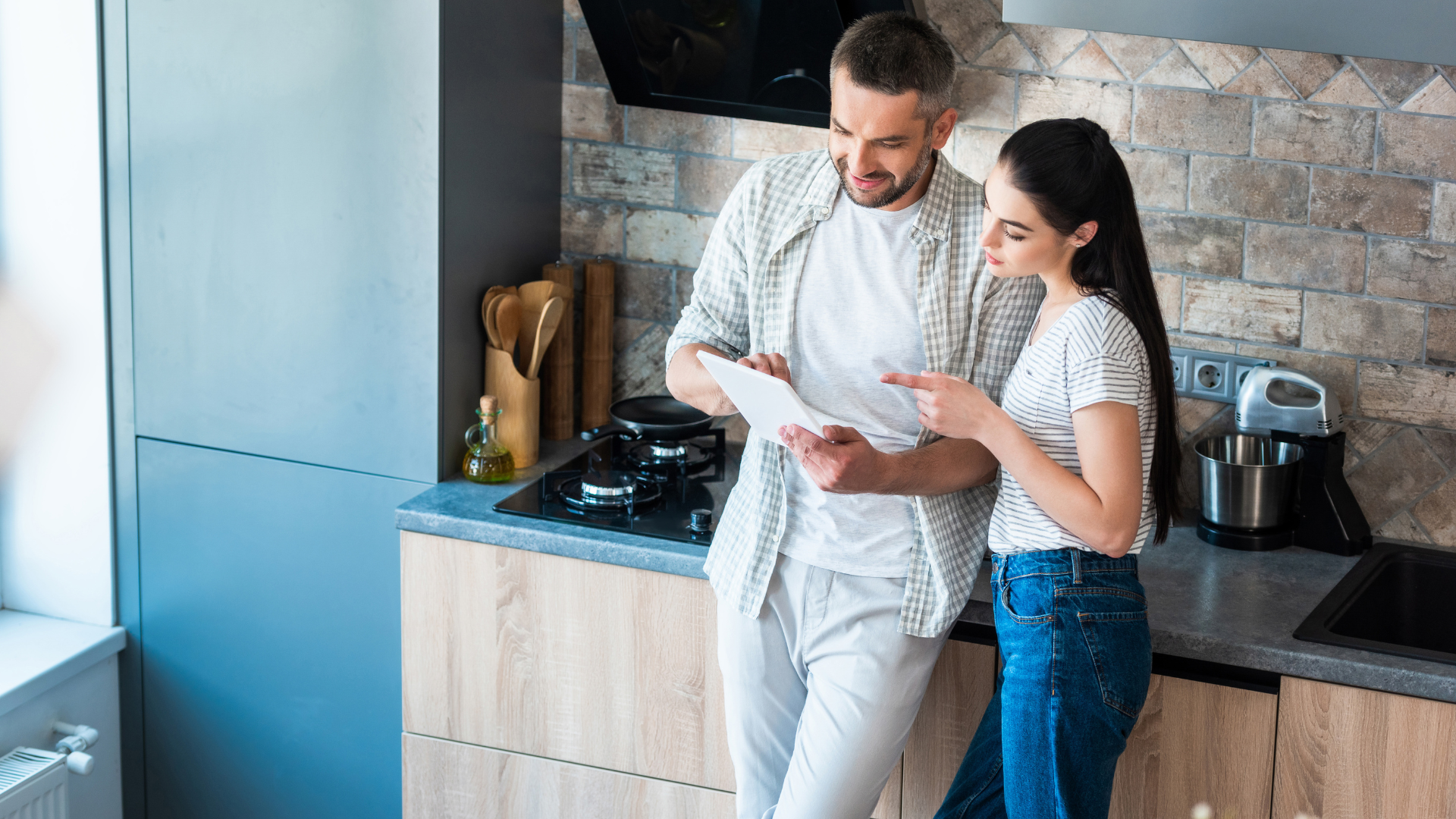 Smart homes took the IoT stage by storm in 2022, bringing all stakeholders along for an exciting ride. So, what can we expect from the segment in 2023?


The "smart home" concept has been around for decades, but until recently, it was mostly limited to science fiction novels and movies. Even the high-end houses declared "smart" before the 2010s had little more than lights and air conditioning systems that could turn on and off at a specific time.



Today, however, the smart home ecosystem is more comprehensive than ever. Almost every device in the average home can be connected to the internet to improve user experience, efficiency, and productivity.


The COVID-19 pandemic massively jolted the smart home market. With stay-at-home orders in full effect, people looked towards technology to make their lives more comfortable and efficient. As a result, smart home sales grew by
35% from 2020 to 2022
.
Looking ahead, key indicators point to another year of decent growth for the smart home segment. While the demand spike of the last two years has tapered off, the number of innovative and affordable products entering the market, 5G advancement, and
early signs of a resilient global economy
suggest that smart home solutions will remain popular in 2023.

Let's look at the five most significant trends expected to shape the smart home segment this year.

1. Security and access control


The security segment
dominated the smart home market
with the highest revenue in the last two years and is expected to remain the top growth driver until 2030. Intelligent home security devices are now prevalent, offering features far beyond basic surveillance.

Today, the average security package comes with biometric recognition, door and window sensors, automated locks, motion detectors, smart cameras, intelligent fire alarms, and even artificial intelligence-based technologies that can detect activities that fall outside the usual routines of house occupants.



2023 will see even more groundbreaking intelligent home security and access control solutions. From dedicated packages to stand-alone solutions, the industry is set to bring in a wide variety of options to suit the needs and budget of every consumer.

2. Advanced lighting



The cost of living worries of the last two years are unfortunately going to linger in 2023, but on the bright side, the advancement of smart home solutions is providing consumers with more cost-effective ways to live. An example is efficient lighting technology, which allows homeowners to save money on their energy bills while making their homes more convenient and aesthetically pleasing.


Smart bulbs, such as those from
Philips Hue
, allow homeowners to adjust the brightness and color of their lighting system directly from a phone or another smart device. These bulbs are also outfitted with motion sensors that can turn lights on automatically upon sensing movement. With this technology, home occupants can easily customize their lighting depending on the time of day.

Looking to the rest of the year, innovative lighting technology will continue evolving, with products such as light strips and panel lighting becoming more commonplace in many households. We will also likely see smart lighting solutions gaining momentum in health, wellness, and productivity applications.

3. Intelligent health and wellness



Mental health and general wellness have become priority topics in today's society, and this trend is only set to continue into 2023. Technological solutions that help people look after their physical and mental health more effectively are being developed in high gear.



The smart home segment has many options that can assist with health and wellness management. For instance, home occupants can use smart scales, at-home blood pressure monitors, and smartwatches for a more detailed analysis of their general health and fitness.



Intelligent self-diagnosing systems are also gaining momentum as convenient solutions for detecting early signs of illness, while intelligent lighting, ambient sounds, and air purifiers are helping to create a relaxing, restful environment.


If what was showcased in
January's CES 2023
is anything to go by, the year will bring even more ambitious health and wellness solutions to the market to fulfill the growing consumer needs. Innovations like the
Truekinetix TrueTrainer
smart exercise bike and the "flow-inducing"
alphabeats
headband will likely have a lasting impact on the smart home segment.
4. Smart kitchen gardens
Of all the places in the home, the kitchen is arguably one of the most important. It's no wonder, then, that it has been a primary target for smart home innovation. This trend is set to pick up even more steam this year with the emergence of even more high-tech solutions. From intelligent refrigerators like the
Samsung Family Hub
to
Whirlpool's range
of voice-activated ovens, there is no shortage of smart kitchen appliances helping to make meal preparation, storage, and access more efficient.

The latest kitchen trend of 2023 is the rise of intelligent kitchen gardens, which allow users to grow food in the comfort of their homes. These systems use sensors to monitor the environment and adjust water, light, and nutrients accordingly so that herbs, fruits, and vegetables can thrive with minimal space and effort.


Giant electronics maker LG turned heads at CES 2023
when it debuted the LG Tiiun
, a next-generation intelligent indoor gardening appliance. Equipped with automated water, climate control, and lighting, the Tiiun can grow greens from all-in-one seed kits in 4-8 weeks.

Given the pace set by LG and other manufacturers in the space, it is safe to expect more smart kitchen gardens as the year progresses. After all, who wouldn't want to enjoy the freshest ingredients grown in the convenience of their own home?

5. Pet care



Smart home technology has profoundly revolutionized the pet space, with devices ranging from pet cameras to treat dispensers and automated feeders. These advanced solutions provide increased convenience, entertainment, and even health benefits for pets and their owners.


Looking at the advancements already taking shape, 2023 will likely expand the range of capabilities in the pet tech sector. For instance, the smart litterbox segment is expanding rapidly with new models like the
Petivity Smart Litterbox Monitor
, which can track a pet's weight, food intake, and litterbox usage frequency and identify changes that may be related to a health condition.
Meanwhile, intelligent pet doors such as the
SureFlap Microchip Pet Door
are revolutionizing the security and convenience of pet ownership. These advanced doors are designed to recognize the microchip implanted in a pet's neck, allowing owners to control pet access and keep out unwanted visitors.
Even more ambitious is the
smart food bowl
from Australian-based tech startup Ilume. The bowl pairs with a smart collar to track the caloric needs of a dock and dispense the right amount of food with the press of a button.

With all these exciting products in the works, it's safe to assume that 2023 will be an excellent year for pet owners who want to keep their furry friends safe and happy.



An Exciting Year for Smart Home IoT



Smart home technology has come a long way over the years and is not stopping anytime soon. With more products emerging and the market increasingly gaining an understanding and appreciation of smart home solutions, the scope is broad for IoT to become even more deeply integrated into our lives.



Whether you are a homeowner looking to build the next-gen smart home or an IoT developer interested in venturing into the industry, 2023 looks like a great year for growth, with plenty of opportunities up for grabs.