Nov 08.2021
These Five Smart Home IoT Devices Are Using Voice Technology To Win Over the Market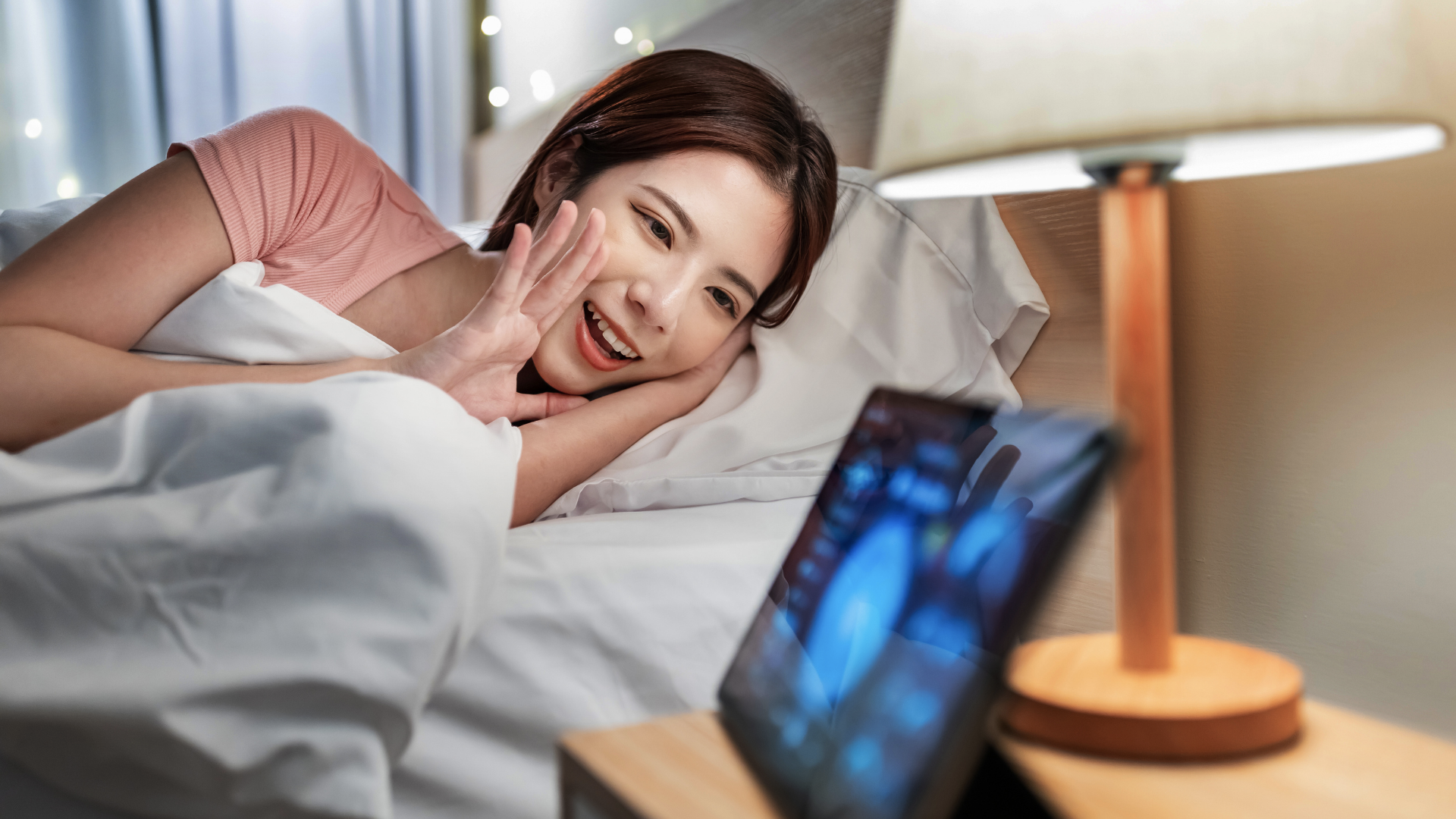 Voice technology has taken the smart home segment by storm. This article highlights the most exciting smart home voice-enabled IoT solutions on the market.
For most customers, the option of using voice instead of typing on a screen is a no-brainer. In addition to being faster and easier than typing, using speech frees the hands for other activities, such as cooking, cleaning, and driving.
Admittedly, voice control does not fit every occasion. For example, a system with voice recognition capabilities may not be of much use in noisy settings or instances that require privacy or silence. Voice recognition is also influenced by factors like languages, accents, and sentence structures, making it largely inapplicable for applications that demand the highest level of accuracy.
Nevertheless, voice technology offers unquestionable convenience in many customer-focused settings.
According to PwC
, 65% of customers between ages 25 and 49 interact with voice-enabled products daily. Furthermore, recent technological advancements have significantly improved the capabilities of modern devices, allowing users to speak with them as they would with real people.
Unsurprisingly, IoT developers have taken notice of voice recognition as an increasingly dominant technology in the smart home segment. Today, IoT marketplaces have a decent array of voice-enabled IoT solutions for smart homes. Read on for five IoT products that are using voice recognition to stand out in the market.

1. Anova Precision Cooker


In a partnership with Google Home,
Anova
offers a voice-controlled cooker that helps customers keep their hands as accessible as possible while in the kitchen. Users can learn first-hand the art of sous vide cooking, a technique that makes it remarkably simple to achieve high-quality results at home through precise temperature control.
Offering the convenience of setting the pot temperature, checking the timer, and accessing thousands of recipes with voice commands makes the Anova stand out among many other kitchen-centric IoT devices.

2. iRobot Roomba


The
iRobot Roomba
is a self-vacuum that is both efficient and attractive, with a smooth, contemporary style that complements any décor. While it does not register voice commands by itself, it easily connects to voice control apps like Alexa and Google Assistant. Once a connection is established, users can instruct the Roomba to start and stop at a specific time and implement a cleaning schedule, after which it will clean entirely on its own.
Surprisingly, the Roomba is a remarkably competent vacuum cleaner for its size. It includes a three-stage cleaning system, a multi-surface brush, proximity sensors that prevent it from bumping into obstacles, and dirt sensors that automatically vary performance to match the amount of dirt on the surface.
Most remarkably, the Roomba utilizes vSLAM (visual Simultaneous Localization and Mapping), which enables it to map the space continuously as it moves for more efficient, autonomous cleaning.

3. Haiku Home Ceiling Fan


The Haiku ceiling fan eliminates the need to reach up ceilings to adjust room fans. All Haiku models connect seamlessly with Amazon Alexa to offer the convenience of instantaneous voice control.
Besides dictating start and stop cycles, the Haiku allows customers to use their voice to set preferences like speed and noise level for truly autonomous operation. It also comes with fully dimmable lights that can be controlled using simple voice commands.

4. Nest Learning Thermostat


The Nest Thermostat integrates with Amazon Echo to enable users to control their indoor temperature without lifting a finger. With short voice commands, customers can achieve the comfort they desire within seconds.
Nest's most distinguishable feature is that it gradually learns and adapts to its user's lifestyle, eliminating the need to set a temperature adjustment schedule manually. Furthermore, the device is fitted with sensors that enable it to determine when the user has left the house or the room currently being occupied and adjust the temperature for maximum comfort and minimal energy consumption.
Nest also brings the control of smoke alarms, security systems, and carbon monoxide detectors onto one platform for convenient voice recognition control.

5. Vocca


The Vocca is a compact plug-and-play device that connects to any conventional light bulb socket, converting standard bulbs to voice-controlled lighting. Users can use voice commands to turn lights on or off from a radius of up to 15 years. As a result, the Vocca is an easy sell for anyone who has ever fumbled to find the switch in a dark room or tried to turn on the lights with their hands full.
The Vocca works straight out of the box, removing the need for professional installation. It can also connect to mobile devices for even more convenient control.
Use Voice Technology To Differentiate Your Product
Thanks to a wave of voice-enabled consumer devices that make everyday activities easier, voice technology has caught on remarkably in recent years.
Products that make cooking easier, clean the house, enhance air circulation, control ambient temperature, and automate lighting are not unique, but including voice-control as a convenience feature makes the devices above more preferable to the market.
Soon, any device without voice control will be the last option that customers consider. Users will not seek out the convenience of voice technology. Instead, they will expect it.
As an IoT developer in the smart home segment, it pays to start thinking about incorporating voice recognition capabilities in your products. Create an
IoT2Market
buyer account to see what other suppliers are doing in the space and determine the best entry-point to the segment.