Jul 06.2021
Unraveling The Growing Need for IoT Competency Among Suppliers and Customers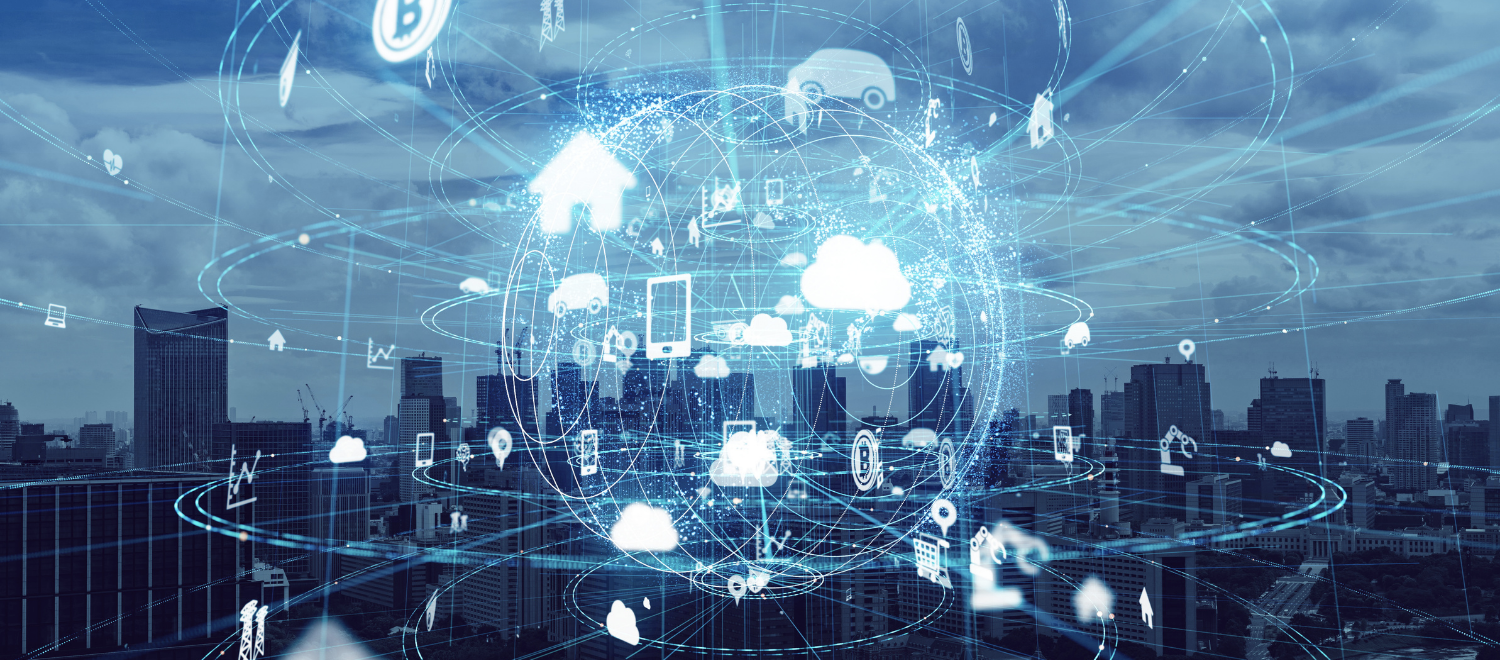 The Internet of Things (IoT) is increasingly gaining a prominent role in daily life. IoT platforms are creating ecosystems that tie disparate digital solutions together with one common goal. In recent years, the world has seen an overwhelming increase in connected devices, most of which were analog machines less than two decades ago.
According to Statista, the total number of devices on IoT networks will
exceed 75 billion
by 2021. This proliferation creates significant demand for competent designers, developers, and engineers. Because of the uniqueness of business needs, the costs involved, and the sensitivity of online data sharing, IoT service providers cannot afford to sleep on the job.
IoT competency does not stop with suppliers. Customers also need a grasp of IoT techniques and functionalities to be able to choose the products that best meet their needs. Companies with objectives that can be met by the Internet of Things must start planning how to build competency within their walls even before the IoT solution is deployed.
In this article, we unravel the crucial competencies for IoT solution providers today.
If you are a potential customer, read on to find out how you can begin to build IoT competency in your organization to keep teething issues to a minimum and maximize returns.
Ten Required Competencies for Implementing IoT Solutions
Every business has unique expectations from IoT solutions. Some companies are looking for technologies that can help with inventory control and resource allocation while others want systems that improve product placement and market penetration.
As an IoT supplier, it pays to understand the needs and expectations of your client before plunging into implementation mode. That way, you can be sure you are offering the right product.
IoT solutions typically consist of a distributed platform with endpoints, edge gateways, and a platform hub. All your IoT products will leverage most, but not necessarily all the "good to know" attributes below.
PaaS
All IoT platforms have some PaaS capabilities. Some general PaaS features common with IoT include application runtime, contextual decision making, and stream analytics. More specialized solutions can also include IoT-specific capabilities like device provisioning, control, and analytics. IoT solutions providers must know how to choose the platform with the best combination of general and specialized PaaS capabilities to meet client requirements.
Event-driven architecture
IoT platforms are often implemented with event-driven architectures, where the devices generate data and events that are relaid for processing at the endpoint, gateway, or platform hub.
Autonomous Operation
Some IoT solutions embody autonomy above all else. These systems have endpoints that can monitor, manage, and respond to changes in the condition of things autonomously from a local level.
Analytics
IoT-driven innovations, such as real-time monitoring systems, rely heavily on data analytics. Some common analytics techniques include edge data conditioning, real-time complex-event processing (CEP), and offline forensics.
Scalability
Large-scale IoT deployment requires solutions that can potentially accommodate many devices and a large amount of data.
Data Management
Because IoT devices are essentially data collectors, IoT adoption requires robust systems for managing this data to derive the right insights.
Digital twins
A digital twin is a virtual representation of a physical system or process. On an IoT platform, the twin monitors information sources like sensors and cameras to understand their state and respond to state changes. IoT solutions with digital twin capabilities enable better device and network visibility, simulations and what-if analyses, accurate prediction through modeling, and behavior monitoring and documentation.
Networking
An IoT solution cannot be effective without reliable connectivity between endpoints, gateways, platform hubs, and back-end systems. To create this network, an IoT developer must be competent in application communication protocols, physical layer selection, and network design and operations.
Integration
IoT platforms must be able to integrate seamlessly with business applications to offer any commercial value. All customers want solutions that can work with what they already have, rather than require complete system overhauls. Providers must be conversant with the solutions their clients use and offer platforms that integrate well with them.
Security
Cybersecurity is a significant concern for IoT adopters. Suppliers need a proper understanding of IoT security protocols and requirements, including risk and policy management and threat monitoring and response. They must also be well updated with current and developing cybersecurity threats to offer customers secure products.
How Can Customers Digitally Transform Themselves To Support IoT Competency?
When hunting for IoT solutions, most customers simply pick the first solution they find and try to align with the capabilities it offers because they lack the competency to choose the option that best aligns to their requirements. As a result, they end up with a solution they only use for a while before returning to previous systems.
As a customer, having some IoT competency can go a long way to assuring you the right solution. Instead of leaving everything to the supplier, you can work hand-in-hand to build the solution that answers all your questions.
IoT competency on a user level requires a clear vision of the end-to-end architecture and its fundamental building blocks. Your team must also have the basics at their fingertips to ask and answer the right questions.
The journey to intra-organizational IoT competency can be perilous, especially if your company is starting from ground zero. Gap identification, followed by planning, execution, and institutionalization of process and behavior are critical steps toward IoT competency. Furthermore, you need to look beyond office borders to external advisors and partners that have been on the same digitization journey.
Below are five key steps to kickstart IoT competency in your organization.
Create a baseline of the current IoT competency in digital innovation and business impact.
Develop a clear, compelling, and actionable IoT strategy that you can easily communicate to your company. Your strategy should have a mandate for cross-departmental collaboration and full executive support.
If you are building IoT competency from a low baseline, start small and target "low-hanging fruits" that bring value without exposing your business to significant risk. This way, you can address pressing questions sooner rather than later.
While building competency, look for commonalities within departments and reuse procedures that can work across teams. Standardizing at the early stages can save you a great deal of time and resources in the long run.
Instead of focusing entirely on building competency on your own terms, seek external help from IoT players and companies that have succeeded in their IoT journey.
As the world continues to embrace digitization, smart connected devices are expected to redefine entire markets and provide new ways of edging ahead of the competition over the coming decade. For both IoT suppliers and clients, the key to long-term success lies within their ability to navigate competency barriers.
Take the first step toward building IoT competency, and begin buying or offering the right products today.